Commercial Arbitration & Mediation Attorney Serving Los Angeles, California
Creative
More than forty years of experience in business engagements and operations; technology and innovation; and client representation and dispute resolution had given Mr. Wood understanding, perspective, and creativity in arbitrating and mediating national and international disputes fairly and efficiently.
Conscientious
Finding an attentive attorney isn't always easy. Greg is balanced and thoughtful, exercising self-control and patience as the parties, witnesses, and participants provided arguments and information in each ADR proceeding.
Character
You deserve to problem-solve alongside a caring professional. Mr. Wood respects you and is transparent, reliable, responsible, and patient in the face of any challenges, delays, or unexpected circumstances.
Attorney Greg Wood
Having earned a Master's in Engineering, a JD degree, and ADR certification, Mr. Wood has focused on helping Los Angeles and international clients navigate complex commercial, technology, and legal matters. As an alternative resolution dispute (ADR) provider since 1991, he has become a skilled and attentive listener, facilitator, and arbitration neutral involving multiple parties as they pursue solutions for contract disputes and other commercial issues. When you're seeking an innovative thinker who's dedicated to helping others succeed, don't hesitate to contact Greg.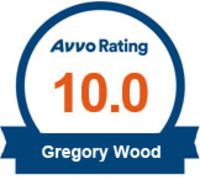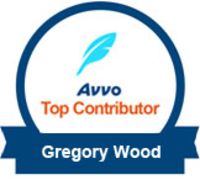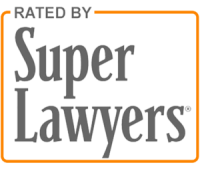 Alternative Dispute Resolution
Services
Wood IP Resolution offers ADR services for commercial law disputes, focusing on cases related to contracts, intellectual property rights, commercial transactions, and technology. If you're seeking a cost-effective way to resolve your current issue, or if you're a commercial attorney seeking counsel, rely on Greg Wood — an arbitrator and mediator dedicated to helping people protect their current goals and avoid future conflicts.
Read More
Strength & Experience Matter
---
Disagreements are inevitable in commerce and business. As an arbitrator, mediator, seasoned litigator, licensed patent attorney, and trained engineer, Greg Wood offers a repertoire of knowledge and experience that fuels his success as a commercial ADR provider.
You deserve reliable guidance. Greg has served as a neutral in over 250 mediation matters and has arbitrated more than 100 disputes. He has a strong history of success and remains dedicated to helping other people find creative solutions to complex issues.
Mr. Wood has handled a variety of cases involving patents, trademarks, copyrights, commercial transactions, manufacturing agreements, licensing, and other commercial matters. His extensive experience enables him to make objective decisions and provide constructive counsel, no matter what your situation entails.
If you're in the Greater Los Angeles area and entangled in a contract dispute, intellectual property dispute, or technology dispute, schedule a meeting with Greg today. He serves those throughout Orange County, San Diego County, Riverside, and Ventura, California.
REVIEWS
We Wouldn't Trust Anyone Else
We have used Greg for several patents and trademarks for last 10 years and we wouldn't trust anyone else with our business needs!
I Am Consistently Impressed
I have known Greg for years and am consistently impressed with his insights and wisdom. He has high integrity and I would trust him to help work through difficult situations.
Commercial Cases Greg Wood Handles
Greg has the knowledge and skill to help you resolve any commercial dispute. Discover his experience and how he can help you.
Contracts
Greg Wood has served as an arbitrator and mediator in multiple contract matters. He is qualified to arbitrate disputes involving software development contracts, trade secret misappropriation, commercial transactions, and much more. If you're in the midst of a commercial contract disagreement in Los Angeles, California, contact Greg for valuable assistance.
Patent Disputes
Patent fee disputes, patent infringements on environment protection products, and contested patent ownership claims are a few examples of the patent cases Mr. Wood can help you resolve. His engineering background and impressive law experience make him a reliable resource for those seeking help with patent-related matters. Reach out today to get support.