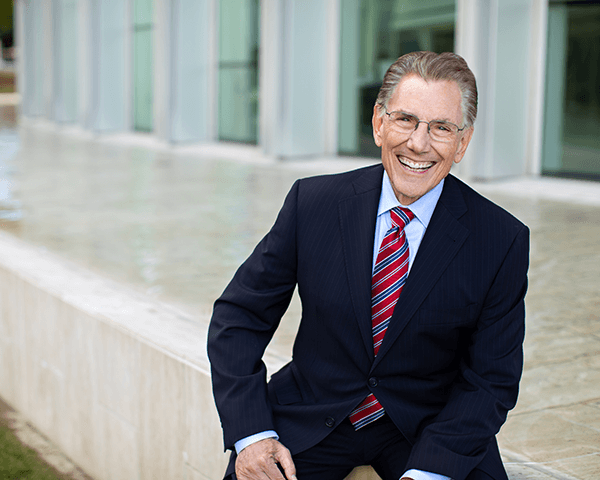 Mr. Wood offers extensive ADR training, more than 40 years of experience in the practice of law, and service as an arbitrator, mediator, and mediation and entrepreneur coach. Starting as a professional control systems engineer, Greg transitioned to the practice of law and then transitioned again to providing service as an arbitrator, mediator, mediation coach, and entrepreneur coach. His current practice in ADR has included commercial, employment, contacts, personal injury, patent, trademark, copyright, e-discovery, and corporate governance matters. Greg has been a neutral in over 250 mediation matters and has served as an arbitrator (sole, panel member, and panel chair) in approximately 50 arbitrations. As an attorney, he has represented clients in all aspects of intellectual property transactional and litigation matters; trademark counterfeiting, trade secret, misappropriation, misappropriation of publicity rights, licensing and other contract matters, corporate governance, asset purchase transactions, domain name disputes, business negotiations, import/export and US Customs matters, international IP litigation, and transactions and eDiscovery matters.
Mr. Wood earned a B.S. degree in Electronic Engineering from UCLA and an M.S. degree in Control Systems Engineering from UCLA as a Hughes Masters Fellow. While working for Hughes Aircraft, Greg also earned a Juris Doctor with honors from La Verne University Law School. He was admitted to the California Bar in December 1975 and to the patent bar shortly thereafter. Greg prosecuted patent applications for highly complex electronic systems in the Hughes legal offices before transitioning to private practice as a trial attorney focusing on IP litigation matters. In 2010, Greg retired from his partner position at Fulbright & Jaworski, earned an ADR Certificate degree from Pepperdine University Strauss Institute, the recognized leader in mediation worldwide and an innovator in conflict resolution techniques, and redirected his practice to emphasize alternative dispute resolution.
With a foundation of technical training, commercial litigation, executive management, ADR engagements, and extensive professional development from one of the world's most respected post-graduate universities, Mr. Wood possesses a repertoire of experience and skills that enable him to assist in the rapid and economic resolution of commercial disputes with objectivity, attention to detail, and sensitivity to discerning the interests of all parties.
No matter what commercial dispute you've encountered, I can help guide you through it.
Bar Admissions
California

U.S. Supreme Court

Supreme Court, California

Ninth Circuit Court of Appeals

Fifth Circuit Court of Appeals

Court of Appeals of the Federal Circuits

U.S. District Court (California Central, Southern, Northern, Eastern, Wisconsin Eastern District, Nebraska)

U.S. Patent Office
Education
B.S. in Electronic Engineering — University of California, Los Angeles, 1967

M.S. in Control Systems Engineering — University of California, Los Angeles, 1971

J.D. — University of La Verne College of Law, 1975

Advanced Copyright Law — University of Southern California, 1978

National Institute for Trial Advocacy, 1984

Certificate in Dispute Resolution — Pepperdine Caruso School of Law, 2010

Advanced Mediation Training — Pepperdine Caruso School of Law 2014
Associations
Board Member, Northridge West Neighborhood Counsel

Fellow, College of Commercial Arbitrators

American Bar Association (IP, Litigation, ADR Sections)

Los Angeles County Bar Association

Los Angeles Intellectual Property Law Association

Association Of Business Trial Lawyers

Sedona Conference Working Group On Electronic Discovery And Privacy, Confidentiality, And Public Access